Market Update: Rates Unchanged, Job Openings, and Mortgage Applications
Blog posted On May 10, 2021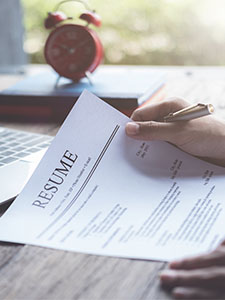 Last week, mortgage rates remained relatively unchanged, continuing to trend near historic lows. Early in the week, the bond yields fell due to stocks losing ground. Mortgage rates typically follow the momentum of the bond market, so they hovered near their current lows. Later in the week, several employment reports were expected to have an impact on rates. ADP employment was increasingly positive but the employment situation reports were mixed. Though a couple of the reports saw higher-than-expected increases (average hourly earnings, average weekly hours), others fell below expectations (manufacturing payrolls, nonfarm payrolls, private nonfarm payrolls, and the unemployment rate). Consequently, rates didn't see much movement and remained low.
Market-moving reports this week include the Labor Department's Job Openings and Labor Turnover Survey (JOLTS) on Tuesday and the Mortgage Bankers Association's (MBA) weekly mortgage application survey on Wednesday.
The Labor Department's Job Openings and Labor Turnover Survey (JOLTS) tracks month to month changes in job openings, hirings, and voluntary quits. In February, job openings reached a level of 7.37 million. This is the survey's highest recorded level of job openings since January 2019 and near the all-time high of 7.57 million. Hirings increased as well. Around 5.74 million people were hired in February. The quits rate remained unchanged at 2.6% and is back to pre-pandemic levels.
The Mortgage Bankers Association (MBA) weekly mortgage application survey tracks week to week changes in the submission of new purchase and refinance mortgage applications. For the week ending 4/30, mortgage applications decreased a composite 0.9%. The Refinance Index climbed 0.1% while the Purchase Index fell 3%. Compared to last year, purchase application submissions were up 24%. The average size of purchase loans increased as well, reflecting the competitive purchase market driving prices higher.
In other economic news, the consumer price index will be released Wednesday morning after the weekly mortgage application survey. The weekly jobless claim survey will be released on Thursday morning. Scheduled for release on Friday is the retail sales report and consumer sentiment.
The JOLTS should provide further insight on the health of the labor market – a large factor influencing the Fed's decision on interest rates. The mortgage application survey is a good reflection of the current mortgage market. If you're considering a home purchase or refinance for a larger-sized loan, ask us about our Jumbo Loan options.
Sources: ADP Employment, Bloomberg, Bureau of Labor Statistics, MarketWatch, MBA, Mortgage News Daily