Market Update: Rates Trend Lower; New Home Sales and Pending Home Sales Coming Up This Week
Blog posted On May 23, 2022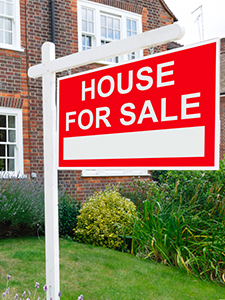 Last week, mortgage rates trended downward to hit three-week lows. Again, no huge contributing factor or obvious reason for the large sways in rate trends right now other than the extreme volatility of the current market.
Coming up this week are the reports on new home sales and pending home sales, scheduled for release on Tuesday and Thursday morning, respectively.
The new home sales report tracks the sales of newly constructed homes and accounts for about 10% of total residential real estate transactions. In March, the number of new home sales fell 8.6% to a seasonally adjusted annual rate of 763,000. The median sales price for new homes sold in March 2022 was $463,700.
The pending home sales index tracks changes in the number of homes that are under contract but not yet closed. Typically, they are a good indicator for future home sales. Pending home sales fell 1.2% in March. Although most regions saw decreasing levels of contracted homes, the northeast's levels were 4% higher. "The falling contract signings are implying that multiple offers will soon dissipate and be replaced by much calmer and normalized market conditions," said Lawrence Yun, NAR's chief economist.
Other reports scheduled for release this week include the Federal Reserve's preferred method of measuring inflation, the PCE index, the personal income report, and the consumer spending report.
If you're on the fence about buying now or waiting, you might consider jumping in while rates are still relatively low historically. Although they're not as low as where they were during the pandemic, they're never going to return to those levels (unless we have another unprecedented pandemic). Over the next year, mortgage rates will likely continue trending higher overall as the Federal Reserve continues to bump up the benchmark interest rate. So, if you notice that rates are having a better week, consider locking in.
Sources: Bloomberg, Census.gov, Mortgage New Daily, National Association of REALTORS®